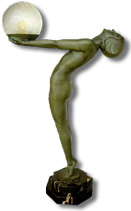 RW3441 August by Freda Doughty
Royal Worcester China Figurine
---
August RW3441 - Full Size Model
Figurine of a young girl sitting on a rock gazing at a leaping fish is modelled by F.G Doughty (1895-1972). The porcelain figurine is part of the original Months of the Year series by Royal Worcester. Each model was hand painted so no two are the same. The shape 3441 was in production 1949-1983 and the back stamp indicates circa 1959-1972. The model should not be confused with the smaller less detailed "Worcester Children" series titled Little Mermaid produced 1983-1988.
Artist initials J.E in the same colour as the water glaze can be found on the base.
5 inches high, hand painted
Condition
In perfect condition, with no damage, chips repairs or restoration.
Back stamp to base in black with the Royal Worcester mark and shape 3441. Please note any white dots are light highlights they are not imperfections.
---
Mouse over or touch image to zoom
---