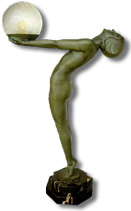 Worcester Antiques
Antiques & 20th Century Collectables
International Delivery of Antiques & Collectibles
---
International Delivery
In most cases purchasing for International Delivery is as simple as UK delivery. Please select your Country when adding to cart then choose from the available shipping methods, the prices are given in Sterling as well as an estimate in Euro and Dollars. Proceed to pay via the pay pal website, either with your pay pal account or a one-off credit card payment.
The item will be fully insured against loss or damage in transit.
We ship to the credit card billing address or a verified pay pal account address
We offer an International Priority Time Guaranteed Service, which means transit time is guaranteed at 1, 2, 3 or 4 working days.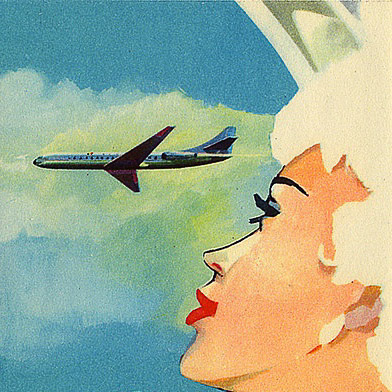 Shipping Times
Time Guaranteed Courier
Our International Priority Time Guaranteed Courier Service will track the package end to end and remain in control until delivered. This means the same courier company we dispatch with is the same courier who delivers the package to your door, which reduces risk of loss or delay while also offering insurance for the full value of the collectible or antique item that you have purchase.
Detailed tracking is emailed at every stage so we will both know exactly where your parcel is at every stage.
Transit Times Are:

1-2 working days for Europe (1 day to most European Met area's)
2-3 working days to USA & Canada ( 1 day to New York Met area)
3-4 working days to Australia and New Zealand

Our courier will expedite the process through customs, however If the goods qualify for Duty and Taxes in your country:

You may receive a request for local taxes payment after the item is delivered
In some cases delivery may be held until you make payment of any government local taxes. We sign you up for email notifications and you will be notified immediately if this is the case.
It is a much easier and quicker process to pay duty via the couriers payment system (over the phone or online) than to deal directly with your local customs & excise office.
All shipping services charge an admin fee if they need to process a customs payment
---
Royal Mail International Tracked / Signed
For small items of value up to £200 and package weight up to 2kg we offer Royal Mail International Tracked or Signed as an International postage option
Items sent via Royal Mail, when appropriate, will still be liable for Import Duty and Taxes and subsequent admin charges, the item may be held until payment is made or you may receive an invoice following delivery. If this happens the hold up will be longer than the time guaranteed service, but much less than a non-tracked non-priority service
The transit time is usually within 7 working days to most parts of the world but is not a time guaranteed service, however this service does provide full insurance for Antiques and Collectibles.
Transit time can be stretched at times, especially near Christmas, and deep within Royal Mail's terms and condition they do state to allow up to 25 working days and we would recommend you consider whether a time guaranteed service would be more appropriate
The services do provide tracking and confirmation of delivery.
Difference between International Tracked and International Signed For
When choosing between the two we use International Tracked, but it is not always available to every destination and therefore International Signed will be used,
Both methods are far superior to International Standard which we will not use, it does not offer any form of tracking and don't even ask about International Economy!
International Tracked is marginally faster than International Signed
International Tracked usually follows the stages below:

Stage 1: Tracking in UK includes dispatch and notification the package has left the UK postal service and has been passed to the overseas postal service for delivery. However, this last statement actually means it has been processed ready to be loaded onto the Aircraft container and will still be waiting at the UK airport not actually in the destination country.
Loaded onto aircraft - no tracking
Flight - up to 24 hours in some cases - no tracking
Unload and process container - no tracking
Process through Customs and Excise - no tracking
Stage 2 : Tracking in Destination Country, once the item has been cleared by customs and passed to the Countries Postal Service - tracking resumes.
This is usually 1-5 days after the last notification in stage 1 that the item has been passed to the overseas postal service for delivery.
The exact level of tracking is now dependent on your local postage service but it will comply with a minimum service level agreement with Royal Mail Tracked

International Signed provides tracking as per Stage 1, then confirmation of Delivery
---
Duty, Import Restrictions and Taxes
We will only post items that are legally allowed to be imported into the buyers country. We also know how to correctly complete a customs declaration, which minimizes unnecessary delays.
Worcester Antiques Ltd is not responsible for any import duty, local tax or admin charge of any kind. Before making a purchase it is the buyers full responsibility to make themselves aware of any local import, duty, tax or fees they may be charged by their country
The price paid, item description and insured value, will be one in the same and displayed on any customs declaration. We only use couriers who insure Antiques, Collectibles and Jewellery. The time guaranteed couriers are proficient with expediting packages through customs. However we cannot control any unforeseen delays due to customs. If duties are imposed the courier company may require payment of these duties via it's payment portal before delivering to your door.
---
If your Country is not listed on the cart page
If your Country is not on the drop down selection list when you "add to cart" it means we may not ship to your Country. In such cases you will need to email us with your location & address. We can then reserve the antique or collectible item. We will then search for the best currently available delivery option and market price. We can also verify the item in question against any import restriction for your country.
---