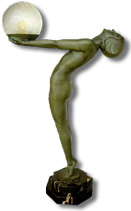 Worcester Antiques
Antiques & 20th Century Collectables
Black Forest
Musical Centrepiece, Carved Vine Leaf Fruit Bowl
---
Black Forest carved wooden musical fruit or sweet bowl centrepiece
An exceptional example of a black forest fruit bowl, hand carved from beech wood in the form of a large vine leaf with grapes on a carved pedestal containing a Swiss made two air musical clockwork movement. With a rich dark patina typical of good black forest carvings.
This example is approx 13 inches in length, with dark patina, four feet and fine carving, and compares favourably with the more common smaller examples (approx 10 inches or less) usually on three feet, with a lighter colouring and cruder carving.
The original c1920-30 label is attached to the base with the two airs of music noted in handwritten ink:
Emmenthaler lied
Burebüebli
The skilfully shaped vine leaf palm enjoys intricately carved details of veins, branch and grapes. The well-shaped oval boss has a carved frieze. To the base are four feet, the clockwork winder and the activation shaft which has been covered with green baize to prevent any damage to the table.
The bowl would make a charming centrepiece, fruit bowl or sweet dish. On lifting or passing the bowl one of the two musical airs from the internal swiss musical movement will play. When placing the bowl down again, the currently playing air will continue until finished. With each subsequent lifting of the bowl the next air will play.
Condition
The cast base plate swiss cylinder and comb musical movement has been adjusted and serviced and plays well with the right tone, as can be heard from the uploaded audio files. A full wind will allow each air to play twice before slowing too much. The ball usually found terminating the tip of the activation shaft has been replaced with green wool baize.
The fruit bowl has been cleaned and is in excellent condition with good rich dark patina. There are some rounding and very slight occasional loss to the very tips of the finely carved vine leaf commensurate with age and use. There are none of the typical citric stainings from fruits.
---
---