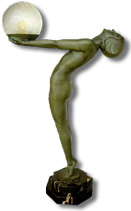 Worcester Antiques
Antiques & 20th Century Collectables
---
Worcester Porcelain
Brief potted history of Worcester Porcelain:
1751-1783, commonly referred to as Dr Wall or First Period. Dr Wall and apothecary William Davies discovered the secrets of making soft paste porcelain and formed the Worcester Tonquin Manufacture.
1783 - 1840, Flight Period. After Dr Walls death in 1776 the Factory was sold to Thomas Flight in 1783. During this time there are several changes in ownership - Flight & Barr, | Barr, Flight & Barr | Flight, Barr & Barr.
1840 - 1851, Chamberlain & Co merged, Chamberlain was a separate company est in 1786 by ex Worcester Factory employees , they competed with Flight until they amalgamated in 1840. Chamberlain's porcelain 1786-1840 isn't quite the same as Flight Period Worcester Porcelain but is often referred to as Worcester Porcelain.
1852-1862, Kerr & Binns, Irishmen Richard Binns and William Kerr took over Chamberlain & Co.
1862, Worcester Royal Porcelain Company Limited
The company went on to take over Grainger's & Co in 1889 and also Hadley & Sons Ltd in 1905. Grainger's (1806-1889) was a rival porcelain manufacturer set up by Thomas Grainger (former Chamberlain employee). James Hadley (apprentice of Kerr & Binns and later head modeller for Royal Worcester) was a contract supplier for Royal Worcester after leaving in 1875 up until - 1895 when he started producing his own wares.
Royal Worcester Porcelain
Locke & Co Worcester
---