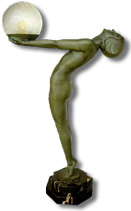 RW3073 - Royal Worcester Seated Boy with Chopsticks
China Children of the Nations
---
A pair of unfinished Royal Worcester Figurines titled China -3073
These older edition China 3073 models by Freda Doughty (with both chopsticks complete and no restoration) are relatively rare. In their time the Children of the Nations series was not amongst the most popular issues and only in production until the 1970's making the seated boy with chopsticks models very desirable now.
These could make an interesting start or addition to a collection, especially for someone who may already own a finished model and may wish to contrast their own with two factory blanks either side.
We can't say exactly why these escaped the factory without painting. The unstamped one does have a feint underglaze flowed blue mark on his head but this would have been covered when painting, there is a very small underglaze bump on the back of the same figurine. The other figurine has no identifiable flaws, no matter how small and has it's factory back stamp dating the pair to 1951, the back-stamp has been partially worn away but this has occurred outside the factory by the former owner.
These miniature figurines do look and feel wonderful, being unpainted at any stage the glaze has a unique creamy smooth texture and the pure white unpainted figurines do capture the light magnificently.
Condition
Apart from the unfinished nature of these figures they are undamaged and free from restoration and in excellent condition. It is very rare the find these models with both chopsticks intact or free from any masked restoration to the chopsticks.
---
Mouse over or touch image to zoom
---