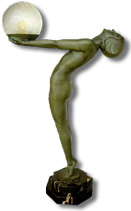 Worcester Antiques
Antiques & 20th Century Collectables
Sylvac early black cat 1087
1087A
---
Large 7inch SylvaC Black seated Cat 1087 A
Very early 1930's hand finished SylvaC black cat model number 1087 with raised mold mark A and impressed mark SYLVAC number 1087 A and MADE IN ENGLAND.
The cat has much more definition than the majority of later 1087 models and also an unusual black finish, it is not a fired ceramic gloss glaze. It the very early and delicate hand painted finish in unusual black and slightly Matt cellulose.
As this is hand painted the cat also benefits from original hand painted green eyes.
The mold would have been impressed with the letter A, which caused the A to be raised in relief form on the finished Cat model. The A is relates someway to version, possibl due to the particuarly early mold used, after many firings the molds would deteriorate and need to be changed.
Condition
This is not the later resilient fired gloss glaze, but the very first models from SylvaC using early cellulose paint. It is painted onto the figure and is very soft and prone to chipping. There are several small flee bites throughout and across the top ears. However, for this type of paint and a pre 1939 model this would be considered as very good condition.
The Cellulose paint and surface finish itself is in remarkable condition with no fading and retaining a matt satin finish.
There are no chip touch ups (poeple often use boot polish!) or restoration, the paint is completely original.
---
Mouse over or touch image to zoom
---