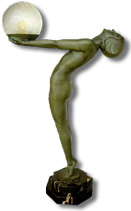 ---
SylvaC Collectable Pottery
Sylvac figures have been produced from the 1920's art deco period through until 1982 when the factory closed. The wares were made by Staffordshire company Shaw & Copestake, the well know name Sylvac was not used until 1936 when production moved to the Sylvan works, this name was combined with Copestake to produce the SylvaC name that is well know today increasing in popularity.
As with many other historic factories modern and often less detailed reproductions are still produced as the trademark or rights to production were sold on after the original factory shut down.
We only sell the original Vintage Sylvac factory models and not the modern reproductions.
The original vintage models, especially the older ones, do tend to have some crazing but also more detail, they can sometime be very fragile.
Spaniel Puppy 2974
Early seated black Cat 1087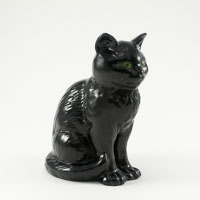 Gloss seated black Cat 1087
---