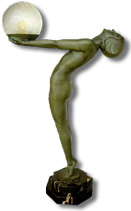 Majestic Cat
Royal Crown Derby Paperweight
---
Limited Edition Majestic Cat Royal Crown Derby Paperweight
Majestic Cat is rather special due to the fact it was only ever available from the Royal Crown Derby Collector's Guild road show events in 1997 and only as a limited edition of 3500. Furthermore this is the first design from Carmen Roome. Decorated with pale blue and gold swirls to represent the fur, this example is beautifully hand painted and benefits from being signed by Royal Crown Devon artist Cheryl Hallam.
Modelled: Robert Jefferson
Decoration Designed by: Carmen Roome
Hand painted and signed by: Cheryl Hallam
We have two further paperweights hand painted and signed on the base by Cheryl Hallam, Grey Kitten and Catnip Kitten
Condition
1st Quality with gold stopper and free of any polished away, scratched or struck through backstamp.
---
Mouse over or touch image to zoom
---