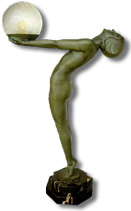 Beswick Pony Number 1645 Bay Gloss
Heatherman
---
Exmoor Pony "Heatherman" Model No. 1645
Oval Beswick back stamp and EXMOOR stamp in black
Beautiful Beswick Pony from the early Mountain and Moorland Pony series. Issued from 1961 and discontinued in 1983. Modelled by Arthur Gredington.
As with all our models we only sell the Vintage original editions, which were made in England, beswick stamped and should not be confused with any of the comparatively lesser quality modern re-issued models under the name John Beswick made outside of the UK.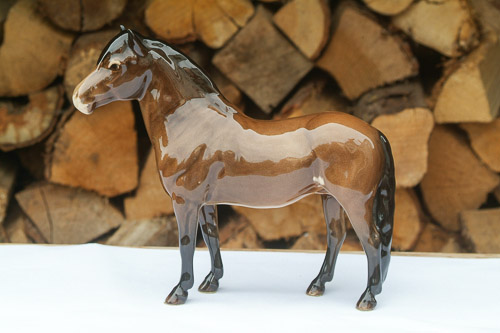 Condition
Excellent condition as he left the factory approximatively 50 years ago, with no damage or crazing, tiny underglaze lighter speck to left shoulder. No chips or damage to hooves, good original colours with 1st Quality oval backstamp and Exmoor mark.
---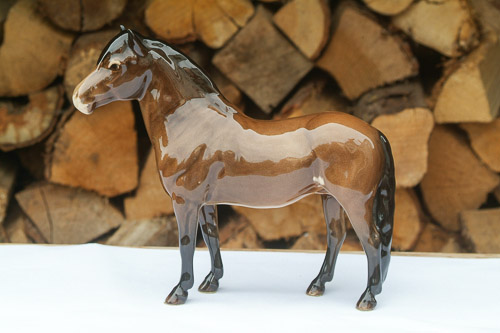 Mouse over or touch image to zoom
---