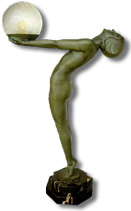 Worcester Antiques
Antiques & 20th Century Collectables
Beswick Mare and Black Foal Number 1811 Gloss
Arthur Gredington
---
Beswick Mare and Black Foal No.1811
Designed by Arthur Gredington, standing just over 6" tall (15cm) and 10" wide, with black circular beswick back stamp. Introduced in 1962 and discontinued in 1975. These are rare models.
Endearing Beswick model of a Grey Mare doting on a black foal. The model's colourway is the same colourway as the reference image from 'Charlton's Catalogue' p.234.
The hand-painted model is very well painted and the foal on this particular example benefits from a beautiful white heart on the forehead.
The underside of the Grey Mare has the printed circular BESWICK ENGLAND backstamp, this backstamp is also found on the underside of the ceramic plinth in addition to the model number '1811' with 'BESWICK ENGLAND' above; both impressed and underglaze in addition to a partially complete early beswick gum sticker. There is a 37 marked in black ink on each length of the underside of the ceramic plinth.
Condition
The mare and foal are in excellent condition, with deep gloss throughout and strong original colours. The plinth has crazing throughout, including the points where the mare and foal meet the plinth, which we have shown in the 6th and 7th image. This is commensurate with age.
As with all our models, we only sell the Vintage original editions, which were made in England, beswick stamped. This would have been produced between 1962 and 1975.
---
Mouse over or touch image to zoom
---