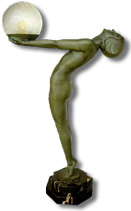 Worcester Antiques
Antiques & 20th Century Collectables
WW1 Snipers Observer Telescope MKIV
Broad arrow stamped
---
WWI Broad Arrow Stamped Snipers Observer Telescope, TEL SIG MKIV, 1916
The MKIV Observer Signalers Telescope was first introduced c1915 just after the start of WW1, and soon after adopted and issued to the first Sniper/Observer pairs, formerly referred to as 'sharpshooters' in the early stages of WWI.
The quality of construction from Negretti & Zambra is second to none. The build quality is robust, with a thick gauge of brass and quality leather throughout. The optics still produce a sharp image with accurate colours, which would have been essential for the sniper's observer to identify enemy targets and gather intelligence accurately.
This telescope would make a fine addition to any WW1 collection and could still function as a usable spotting telescope in its own right. Furthermore, this would be the correct telescope to accompany an early side scoped WW1 Lee Enfield snipers rifle and equipment from the British & Commonwealth Nations.

This MK4 snipers spotting telescope is stamped with the British Military broad arrow, confirming service issue. Further marks show the model: TEL SIG (MkIV) ALSO G.S, maker NEGRETTI & ZAMBRA, LONDON, 1916 and serial number 19***. Interestingly, 1916 is the same year the first army school of Sniping, Observation, and Scouting (SOS) was founded by the famous Major Hesketh-Pritchard at Linghem in France.
The MKIV was originally supplied with two eyepieces, a Low x15 and High x30. However, for a sniper/observer pair, it was impeeding to carry and changeover eyepieces, as well as adjusting to a new magnification. It is typical for a sniper observer to choose the best-suited magnification for their circumstances. With this scope returning a good image at high magnification, it appears the 30x piece was used and kept with this telescope.
Condition
The 'High' magnification eyepiece is original to the scope and correctly stamped N&Z with a further Broad Arrow stamp. The sun shield extends well and is firm, and the original eyepiece shield slides firmly open and closed, although you will need to use a nail to catch the small latch.
We have also fitted fresh gland linings. The drawers are also in superb condition and are correctly adjusted, providing a smooth yet firm extension and retraction movement. The quality and manufacture tolerances by Negretti & Zambra can be felt as the drawers are extended and retracted.
Of note, the leather cladding also benefits from a military broad arrow stamp. Additionally, on closer inspection, we were delighted to find the end caps both marked possibly with a broad arrow but indeed followed by 'W. E. L' and we found the very faint remains of a 'W. E. L' on the scope body, so we can conclude these are the original 1916 leather end caps and they have their original buckles.
There is general wear, scuffs and marks, all commensurate with age and military service. The leather has a beautiful patina and is also slightly darker where the end caps have sat. The brass is in excellent condition, the drawers were never blackened (as per later models), and bare brass is the correct finish, although we have refrained from any harsh polishing of the brass finish. The stitching is fully intact and in excellent condition for a +100-year-old military telescope that has been in service during WW1 and most likely WW2.
Image quality
The optics have been cleaned and are all in good condition. Under harsh lighting at certain angles and while looking directly into the front lens, there is a faint surface scratch noticeable to the internal surface of one lens from the achromatic lens assembly. We have tried to captue the light to show this on the last image. Also, some minor blemishes from age-related fungi that have been removed and treated; this has no discernible impact on the image quality achieved by this telescope. Nevertheless, the price has been adjusted accordingly.
Under extensive testing, we have noted that an absolute pin-sharp image is best obtained with the scope body rotated so that the two straps face vertically down (or up) as it would have been when placed on a signalers tripod stand and we believe the telescope has settled over time into this position. However, when correctly focused and atmospheric conditions willing, we can sharply resolve Roman numerals on a church clockface at 1200m (1300yards) and 1" font on a power line warning plate appears sharp and readable at 150m.
A genuine military issue MKIV scope, cleaned, serviced, original leather end caps, and fully usable.
---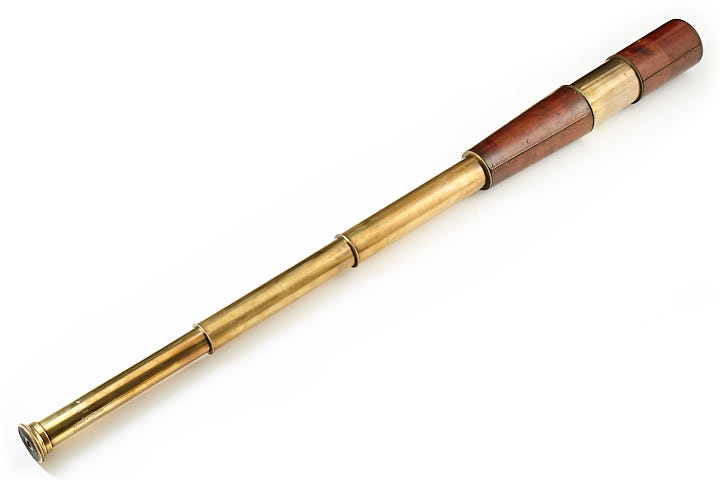 Mouse over or touch image to zoom
---