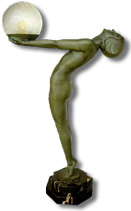 Worcester Antiques
Antiques & 20th Century Collectables
Yacht White Heather II
Beken and Son, Cowes
---
Beken and Son, White Heather II - 1920s Big Class Yacht Racing, Cowes
Photographed during the summer racing at Cowes in 1924 by Frank Beken. Developed in their Cowes studio darkroom and hand titled in white ink "Beken and Son, Cowes". The hand developed and hand-tinted sepia-brown large gelatin silver-print was created circa 1945-1970; during the time Frank Beken worked with his son Keith Beken. Furthermore, one of the few photographs taken during the first half of the twentieth century where the original negative no longer survives; the image will never again be produced directly from the original negative. Current oak frame and backing date appear original to print and date to the mid-1960s.
Beken and Son are world renowned for their unique marine photography, and the company has held three Royal Warrants for excellence. This photograph is an incredibly fluid image of White Heather II in classic style and with their acclaimed depth of field.
White Heather II was one of five yachts in the phenomenal Big Class racing fleet during the mid to late 1920s, the precursor to J-Class. Together they were affectionately known as 'The Big Five' with the other four legendary yachts of the time being: 'Lulworth', the Kings own yacht 'Britannia', 'Shamrock IV' and 'Westward' who joined the big five in 1925. With their speed and breathtaking sail area, together with the Kings own yacht, they would attract the elite of 1920s society.
White Heather II
Design: William Fife (Jnr) also know as William Fife III (15 June 1857 - 11 August 1944)
Built: 1907, Fairlie Boatyard in Scotland
Famous 1920s 'Big Class' Yacht
International Rule 23mR cutter
Sail Numbers: B1, 7 and K7
Weight: 90 tons gross, Length: 96', Beam: 21'
Commissioned: by Myles Burton Kennedy
White Heather II was a successful yacht and won many races since her launch in 1907, she was later converted to rate as J-Class in 1930 by Camper & Nicholson yard, which helped establish Nicholson's reputation in big racing yachts. White Heather II was among just three others, 'Astra', 'Candida' and the Kings yacht 'Britannia', to be converted.
Owners
1907-late 1910s: Myles Burton Kennedy (1862–1928) - Proprietor of Roanhead mines and chairman of the North Lonsdale Iron & Steel Co.
Late 1910s - late 1920s: Sir Charles Allom (1865-1947) - Commodore of the Royal London Yacht Club
Late 1920s to early 1930s: Samuel James Waring (1860 -1940) - Lord Waring, Chairman of Waring and Gillow, after merging with the famous Gillows Furniture of Lancashire in 1897. Also held a position as Commodore of the Royal Albert Yacht Club.
Early 1930s: William Lawrence Stephenson: Nicknamed the English Mr Woolworth he established F. W. Woolworth & Co. Ltd in Britain between 1909-1948. Soon after acquiring White Heather II he had her scrapped in order to have the successful J-Class 'Velsheda' built in 1933. Velsheda was so named after his three daughters: Velma, Sheila and Daphne. The lead from White Heather II's keel was melted for the keel of Velsheda.
Condition
Some age and wear to the frame. The print retains original contrast with no fading. The sepia hand tinting is particularly impressive and subtle on this print. There are two small blemishes within the cloud area towards the upper right corner, but only visible in direct sun light or strong studio lights; unnoticeable unless under these conditions and most likely original to the print.
Frame Size: 27½ x 23½ in (69 x 60 cm) , Visible Image Size 19 x 15 in (49 x 38 cm.)
Postage:
We have removed the glass glazing to ship without risk of damage and with full insurance. Therefore, once delivered, if desired you will need to arrange local frame glazing.
---
Mouse over or touch image to zoom



White Heather II can be seen in this archive footage around the 20 second mark,
White Heather is the ship with the white hull.
---