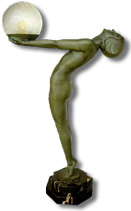 Antique Gold Tie Stick Pin
Xaver Ganz
---
Gold tie stick pin in original retailers presentation case by X. Ganz, 231 High Street Swansea.
UK hallmarked gold with Chester assay stamp and date letter for 1905-6. Carat stamp indistinct and either 375 (9ct) or 625 (15ct) but tests as 15ct. The rose gold tie/cravat pin decoration has a central small diamond chip set within an 8 pointed star and surrounded by four groups of three nautical rope grommet rings mounted upon a further octagram (Star of Lakshmi).
The gentleman's stick pin benefits from its original retailers presentation case with a rich green velvet interior and silk lined lid with gold print: X.Ganz. 231 High Street Swansea. Watchmaker and Goldsmith.
We have included an advertisement by X.Ganz, taken from a Victorian publication. The Swansea goldsmith and watchmaker established business in 1854, close to the Mariner, and continued until the early twentieth century. X for Xaver but is often incorrectly referred to as Xavier.
Xaver Ganz was also a chronometer, watch and nautical instrument maker and supplied Admiralty charts and log books from the shop in Swansea, During this time they also serviced nautical instruments; the tie pin gives a nod to the nautical theme with it's detailed nautical rope grommet ring knots.
Condition
Very good condition throughout, no damage, only minor signs of wear commensurate with age. Solid gold head is approx 10mm across and the complete tie pin is a total of 5cm or 2 inches in length.
---
Mouse over or touch image to zoom
---