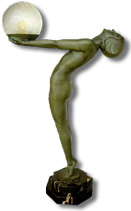 Worcester Antiques
Antiques & 20th Century Collectables
Geoffrey Bellamy designed Silver Brooch
For George Tarratt
---
Geoffrey Bellamy Silver Gazelle Brooch
Sold
Unfortunately this particular item has been sold. We may have the item you are looking for on our new website.
Please visit our current website to find items for sale
Sterling silver oval brooch of two leaping gazelles designed by Geoffrey Bellamy, similar in style to a George Jenson Deer brooch, with equally impressive silver open work. With engraved facsimile signature of Geoffrey G Bellamy (an increasingly collectable British designer and silversmith).
Geoffrey Bellamy (1922-1997) studied at the Royal College of Art under Robert Goodden and graduated in 1953. Following his graduation he worked on his own from a small workshop in west London while designing pieces for George Tarratt, this brooch is one such piece. Like his peers he took influence from Scandinavian design and although this is evident, the brooch retains a more detailed and unique design typical of the emerging contemporary post war British design that is synonymous with Geoffrey Bellamy's work. He later won a design Centre Award in 1961 before moving into education from 1964.
The stylish silver openwork depicts two gazelle leaping over a shell with two bull rushes. This is one of his early design pieces and an icon of the resurgence of British Silversmith contemporary design during the 1950s. Early 1956 hallmark for this design with full George Tarratt stamp and G.T LTD hallmark. Later brooches circa mid 1960s are stamped Deakin & Francis of Birmingham.
The reverse bears No 115, English Silver, George Tarratt (double stamped) and the facsimile signature of Geoffrey Bellamy. Hallmarked G.T. LTD and Birmingham 1956.
Condition
In excellent unrestored and undamaged condition, the zoom-able images below will reveal detail approaching a jewellers loupe, which is considerable more than the human eye will ever see unaided. The brooch is Vintage and approaching 60 years old, there are signs of age but it is in excellent condition.
---
Mouse over or touch image to zoom
---