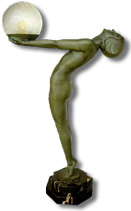 Worcester Antiques
Antiques & 20th Century Collectables
West German Poppy Fat Lava Floor Vase
Vintage Scheurich Keramik
---
Scheurich West German Floor Vase, Poppy Design in Fat Lava Glaze
Scheurich Keramik Vase (Keramik translates from German to English as "pottery")
The Scheurich Keramik factory was established in Kleinheubach in 1954 by Alois Scheurich and they continue to this day. During the 1960s and through to the 1980s they produced more pottery than the majority of other West German Pottery companies, however during this time they were also responsible for producing some of the best and most interesting glazes through their exploration and innovation.
The glaze on this floor vase falls firmly into the "Fat Lava" category. Although there were numerous fat lava glazes produced from all the West German pottery factories the majority are in the form of stylised partially controlled drip-ware. The glaze on this vase is a little more unusual in the fact it uses the fat lava glaze technique but to depict accurate deep red and colourful Poppy Flower's. This more difficult controlled use of the fat lava technique has resulted in some areas of thinner red glaze but with the resulting benefit for today's collector that the pattern was unlikely to have been produced in large numbers.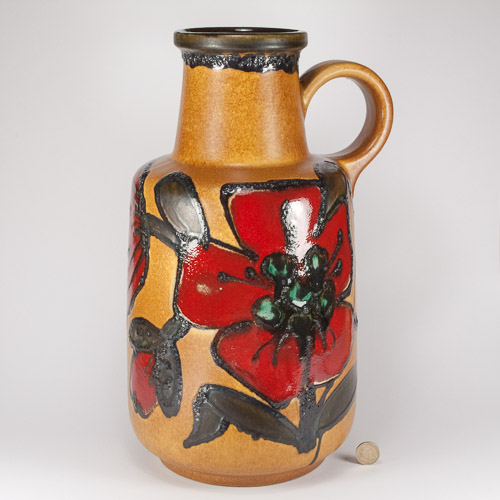 Dated as early 1970s with base mark embossed underglaze with form number and size designation 480-40 and W. Germany below following the circular base contour. The Scheurich name was added to the embossed base late 70s, following this a central embossed 3 circle mark was added circa 1990.
The 1970s floor vase is mottled light burnt umber ground and form 480 form with an ear handle , the fat lava glaze contains deep red, black, rich orange and green.
Scheurich Form 480
Height: 40cm
Width to Ear Handle: 27cm
Depth: 21cm
Weight: 3kg

Condition
There is no damage and no restoration, with strong vibrant colours. A small patch on the red poppy glaze partially reveals the ground underneath, this can be seen in photos 1, 2 and 4 and is original to the glaze as it would have left the factory in Germany in the 1970s.
---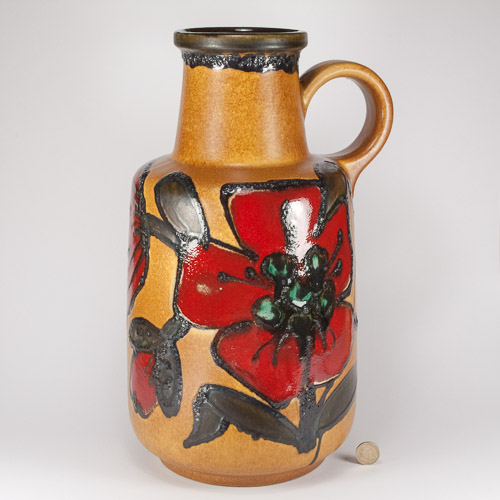 Mouse over or touch image to zoom
---