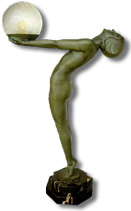 Worcester Antiques
Antiques & 20th Century Collectables
KPM Berlin Porcelain Sweets Basket
Staatliche Porzellan Manufaktur - Berlin 1870-1945
---
KPM Berlin Octagonal Reticulated Floral Sweets Basket
A beautiful freehand floral painted fruit or sweets porcelain basket of octagonal form, made by KPM Berlin. The underside has a bright cobalt blue under-glaze sceptre (Zepter) design for 1870-1945. Freehand-painted flowers & insects with gilding to the upper and lower rims.
The intricate reticulated basket has two branch handles and a lovely painted pink ribbon on latticework with further pale blue ribbon decoration. The artist's floral design and painting will be unique to this basket.
KPM under-glaze blue sceptre mark to the base with impressed KPM factory marks 1 U B and dot. For reference: an identical sceptre mark to base of a c1935 vase gifted by Consul General for Germany in 1936 and exhibited at an International Art Exhibition, National Gallery 1936.
A notable feature of this basket is the numerous charming, colourful painted garden insects surrounding the central floral composition at the base of the basket. Between the pierced latticework, both internally and externally, the entire basket is painted with tiny flowers and insects such as moths, ladybirds and little garden bees.
Condition
The basket is in the same condition now as when it first left the KPM factory and with no restoration. There is a tiny 2nd underglaze firing hairline flaw at the lattice foot rim, so small it went unnoticed until after we cleaned the years of grime off the basket (pictured on the tenth image).
The basket was handpainted and given the final over-glaze enamel fire, but it is likely this tiny flaw remained unnoticed until that point and would account for the absence of the typical red orb ink stamp.
Nonetheless, the sceptre remains unscored and indicates this was not strictly a second. However, the price is adjusted accordingly.
---
Mouse over or touch image to zoom
KPM is an abbreviation for Königliche Porzellan-Manufaktur - also known as The Royal Porcelain Factory in Berlin, hence the more common reference KPM Berlin. Since 1763, when Prussian king Frederick II took over the company, it has been owned by Royalty. However, following the demise of the monarchy in 1918, KPM became the Staatliche Porzellan Manufaktur - Berlin (State Porcelain Manufactory Berlin), while still retaining the KPM initials, orb and sceptre back stamps. Porcelain from 1918 onwards is often referred to as Staatliche Porzellan Manufaktur - Berlin. In 2006 KPM became privately owned once again. It still produces some of the best porcelain in the world.
---