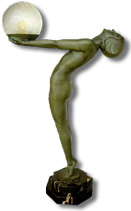 The Seasons by James Thomson, c1812
Antique Book, Suttaby, Evance, & Fox
---
Thomson, James. The Seasons
Charming pocket hardback by poet James Thomson, born at Ednam, Roxburgh on 11th September 1700. Original tan and gilt decoration calf leather binding and black morocco label, very attractive poly marbled boards and matching marbled end papers, height 5 inches and width 3inches. With two attractive plates, separated by the original tissue. The first plate painted by H Singleton and engraved by L. Taylor and accompanies Spring page 45. The second title plate as a vignette and again by Singleton.
Engraved title: The Seasons BY James Thomson.
LONDON
Published by Suttaby, Evance, & Fox; and Crosby & C. Stationers Court.
1812.
Corrall, Printer.
(Charring Cross)
This edition of The Seasons is accompanied with a biography preface. Hymn to the end and finishing with an Ode, on the death of Mr Thomson, by Mr Collins.
Condition
Over 200 years old and in overall good sound condition with only very minor foxing to the first few front and rear fly covers and none elsewhere, it has been kept very dry. There is some fading and wearing of the marble effect on the end papers especially where the thumbs would naturally fall.
The calf leather has wear and the front joint is split with the hinge remaining fully in-tacked. Internally it is firmly bound.
---
Mouse over or touch image to zoom
---