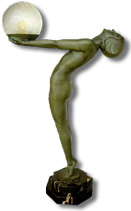 Worcester Antiques
Antiques & 20th Century Collectables
Chinese Door of Hope Doll from Shanghai Mission
Old Lady
---
Chinese Door of Hope mission doll in original condition, circa 1920
Original and rare early Door of Hope Doll of an elderly Chinese lady with bound feet and wrinkles. She is 11 inches (28cm) in height with carved pear wood hands and head, the head with black painted hair (with stippling detail), eyes, eyebrows and pink lips. Well defined crisp carving of her facial expression and various wrinkles as well as a carved coiled chignon and decorative stick with remains of gold paint. She wears an original blue silk tunic with black frog enclosures, original black skirt and pants and original white cotton under garments.
Listed as 'Old Lady' doll number 3 (out of 24) in "Doll Collectors Manual" by Doll Collectors of America.
This doll would have had her head and hands carved by one of the skilled Chinese wood carvers at Ning-Po and the body and garments would have been made by the young rescued Chinese girls and women from the Door of Hope Mission in Shanghai during the 1920s. The rescued girls at the mission were taught to sew by making costumes for these dolls, consequently they are all unique and embody a wonderful story of kindness and hope. The dolls are considered to be a very accurate reflection of cultural identity of the Chinese people at the time when they were made, and their dress style can be a crucial factor in dating accurately.
I am sure if you are interested in this doll you are familiar with the cultural history of these dolls. Further detailed information available from Cynthia E Musser's article from Dolls Magazine.
The clothing is original with fine hand stitching and both the wood type and carving style is exactly as it should be. The size and style are also correct. Furthermore, we also acquired this collectable doll long forgotten together with letters from China and a well used Red Cross invalid feeding cup dating 1880-1920.
Condition
Generally excellent, she has been well looked after and appears to have been preserved and forgotten for some considerable time at the bottom of a draw and there are some crease marks on the garments. Very firmly stuffed original muslin body and the thread work is all in good condition.
She no longer has her black headband, and there is some patina to the wooden hands and head from time and handling. The clothes are clean and in very good condition, there is some minor wear to the royal blue tunic at the rear. There is no odour and the colours are bright but there are slightly cleaner/brighter areas within the creases. The frog enclosures are all well made and in fine condition and fasten, including the under garments. There is fraying on the thin silk ribbon at the waist of the black skirt (pictured), it cannot be seen when the doll is dressed and is only noticeable when the clothing is removed from the doll.
---
Mouse over or touch image to zoom
---