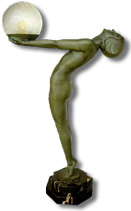 Sir William Russell Flint
Trio, FATG blind stamp
---
Sir William Russell Flint RA, PRWS, RWS. 1880-1969
An original pre 1969 signed and FATG blind stamped certified print from an edition of 850. Apart from the original painting these prints are the only original hand signed, limited editions available
The Trio is one of a total of 106 published signed limited editions from Sir William's lifetime.
These original Pre 1969 signed prints will obviously never again be available and are becoming increasingly difficult to find.
Signed in pencil W Russell Flint on bottom right margin
With blind stamp of the FATG (Fine Art Trade Guild) in the bottom left corner,
Print size 47 cm x 60cm, Frame Size 84cm x 70cm
Medium - Lithograph
Publication - 1964
Edition Size - 850
Hand cut wash line mount
Original gilt and beaded frame
The composition features Sir William's favourite models Cecilia Green to the right and Ray Fuller to the centre and carries some importance as it not only features the classic balanced composition of three, that he so favoured, but he also titled this the Trio.
---
Mouse over or touch image to zoom
---