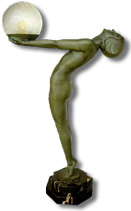 Worcester Antiques
Antiques & 20th Century Collectables
Philip Meninsky
Scottish Artists
---
Artist Philip Meninsky
Philip Meninsky 1919-2007. Born in Fulham, England and son of distinguished artist Bernard Meninsky.
While he has his style, it is also clear he inherited much of his father's talent.
Still a relatively undiscovered 20th Century artist.
Frame size 57cm wide by 69cm high (22 1/2 inches by 27inches)
Signed lower left in pencil: Philip Meninsky in hard pencil
Medium: Gouache on paper
Mounted border, with wooden frame (glass removed for shipping)
We also have a further piece of work featuring the same women reclining in pastel on board by Philip Meninsky.
Condition
Perfect condition, with no damage. Frame and backing condition commensurate with age.
Postage:
We have removed the glass glazing to ship without risk of damage and with full insurance. Therefore, once delivered, if desired you will need to arrange local frame glazing.
---
Artist History:
Despite wishing to follow his father career he was persuaded to train as an Accountant in his early adult life, which I think he would have preferred not to do. He was enlisted to fight for Britain during WW2, but in 1942 was captured and enslaved in a Japanese POW camp and forced to work on the "Death Railway."
With the knowledge he would face torture followed by certain death if caught, he began to sketch and document the incredible brutality, using salvaged materials from an old bombed out school. He hid the drawings in the hollow bamboo supports from the beds of the prisoners. Later Philip was asked by fellow POW surgeons to make a record of the appalling conditions in the hospital camp, which he did while disguised as a theatre orderly. The sketches were hidden and buried and then rescued after the war.
It is these recovered sketches that were used as evidence in the trials of war criminals and now held at the Imperial War Museum in London and also the and State Library of Victoria in Australia; they form a vital piece of history.
Philip Meninsky returned home to Scotland in 1947, like many artists before him he found it difficult to support his family and had to find alternative work (as an insurance salesperson). During the 1950s he gained recognition in Scotland and began exhibiting in the major Scottish institutions. It wasn't until the 1970s and following his divorce to his first spouse in 1969 that he retired to concentrate as an Artist. He continued his work until the death of one of his twins on 5th August 2006; he struggled to overcome the grief and died precisely one year later.
---