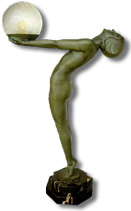 Worcester Antiques
Antiques & 20th Century Collectables
Magic Lantern Solomon Island Slides
J W Beattie
British Glass Magic Lantern Slides
We find magic lantern slides particularly interesting. The slides can often help document social history throughout the world. They are a good photographic source to help document British colonial activity during the Victorian era and early Edwardian period before the first world war.
Generally slides are of interest to a specific social group, historians or specialist collectors, and for this reason we do not sell our slides through this website but prefer to list them on ebay to reach the wider audience.
Various Solomon Island Melanesian Slides c1906:
These slides date to 1906 when J.W. Beattie toured the Western Pacific, including Norfolk Island.
John Watt Beattie (15 August 1859 – 24 June 1930) was an Australian photographer.
Beattie, John Watt - Solomon Islands Encyclopedia
John Watt Beattie - Australian Dictionary of Biography
John Beattie's photographic images are regarding as the most valuable early images of the Solomon Islands, taken just before a time of great social change, before mass modern intervention. He was an excellent photographer and developer, in fact in 1912 Roald Amundsen entrusted him with developing plates taken on the first trek to the South Pole. He also lectured with Magic Lantern Slides and was appointed Tasmanian Colony official photographer n 1896, he went on to produce the well known Tasmanian Stamps.

The original 1906 Solomon photographs are held in archive at various institutions throughout the world including:
Tasmania's Queen Victoria Museum
State Library of Victoria
Reference National Library of Australia
The British Museum

The University of Queensland hold some research with excellent quality images accessible online, they have been granted permission to display a set held by the Anglican Church of Melanesia:
University of Queensland - online reference showing all images from 1906 Voyage in Southern Cross Yacht
The British Museum do hold just over 100 Magic Lantern Slides from J.W Beattie 1906 Solomon Island trip and they can be found at the British Museum Collection online:
entering the search term John Beattie lantern slide into the search box here: http://www.britishmuseum.org/research/collection_online/search.aspx
At this time we cannot find a duplicate of these Glass Lantern Slides in British Museum Collection or any of the major institutions reference Library's.
University of Tasmania Library Special and Rare Materials Collection, Australia also hold a rare Magic Lantern Slide Catalogue by J W Beattie, which pre-dates these sldies.
Library of The Southern Cross, the ship used c1906 when navigating the Solomon Islands