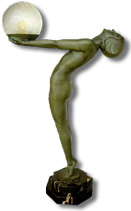 Worcester Antiques
Antiques & 20th Century Collectables
Royal Doulton Game Bird Scene painted by Samuel Wilson
Gilded and Painted Quail plate
---
Doulton Gilded, Painted and Signed Cabinet Plate - 9 inch
Exquisitely detailed gilding work in keeping with examples of work from Royal Doulton gilder William George Hodkinson. Central hand painted country scene showing a Quail and three others set amongst woodland and clearly signed by Doulton artist S. Wilson.
Gilt decoration hand applied, having four cartouche of scrolls and roses in raised gold, each containing a spray of roses and each being of individual design. Between each cartouche there is a fine gold dotted floral spray pattern and central raised gold flower. The well and rim are edged in matching gold banding with contrasting dots, the well having a further fine gold banding inner line.
Samuel Wilson was a well respected Royal Doulton artist working from 1880-1909. He specialised in rural British scenes, including game birds and landscapes as well as cattle and hunting scenes. His works, as in this example, are usually very subtle in tone skilfully using pastel tones from a single pallet.
Condition
Undamaged and free from restoration. There are no chips, cracks or crazing, there are minor signs of handling commensurate with age with, on occasions, very minor wear to the gold on the unseen outside edges.
---
Mouse over or touch image to zoom
---