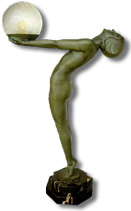 Worcester Antiques
Antiques & 20th Century Collectables
WW2 Snipers Spotting Telescope, Scout Regiment MKIIs
Very Early WW2 HCR and Son Ltd, Broad arrow stamped
---
Broad Arrow Stamped Snipers Telescope & Leather Case, O.S.126.G.A Introduced 1939
The MKII Scout Regiment Telescope was first introduced 1939 at the start of WW2, and soon after supplied as an integral part of the snipers No4T kit chest issued alongside the Holland & Holland modified Lee Enfield No.4(T) snipers rifle, matched scope, officers prismatic compass, etc. The 20x scope proved exceptional at acquiring targets and locating other snipers.
This Scout Regiment MK2 snipers spotting telescope is stamped with the British Military broad arrow, confirming service issue and stamped TEL.SCT.REGT.MKIIs and OS. 126. GA.
This is an early WW2 scope, low serial number 3232 and with the "broadhurst clarkson type" stamp.
50mm Objective Lens, 270mm length retracted, 810mm extended (inc sun shield).
As with all our scopes, this is 100% genuine and correct, complete and all original and should not be confused with the ridiculous fakes that are in circulation.

Condition
The optics have been cleaned and checked, and both external and internal optics are correct and produce a bright & sharp image suitable for use as a spotting scope as per original military issue.
The drawers themselves are excellent with the majority of bluing remaining alongside a superb age and service use related patina.
We have serviced and replaced the gland linings, and they are correctly adjusted. The focusing drawer being the easiest to extend and the other drawers being much firmer, so they hold their position while fine adjustments are made to the focusing drawer. The drawer extension is smooth and firm, and the focusing tube drawer movement is smooth & fluid throughout the entire focus range while holding the focus position if required. This is an extremely tight and solid feeling telescope.
The fitted leather case is in good condition with typical wear marks and scuffs. It is in solid and tight-fitting condition with sturdy stitching and loops throughout and complete with the original matching grey internal liner to the main case and top inner cover end. The case buckle and strap buckle are both in good strong condition, the thin leather covering remains, a little worn on the case buckle, but the strap buckle is in outstanding condition.
The body has minor wear commensurate with age and military service. These SRT's typically pick up several dings during service, and we rate this scope as excellent considering its early WW2 date. The leather cladding on the telescope body is excellent, and with the correct patina one would expect. All the stitching is original and extremely tight and in excellent firm condition.
The achromatic lens assembly is clear, with no chips or haze. There are some extremely faint scratches to the rear side of the achromatic lens that we noticed, but only when the lens is removed for cleaning and inspected under harsh lights. However, they are unnoticeable/invisible under routine examination and do not affect the optical image whatsoever; as we mention later, the visual image is excellent on this particular SRT. The anti-glare filter to the eyepiece is clear and slides securely in and out of position.
Of note, this telescope is pushing towards the high end of magnification at approx x22. As a result, the focusing requires just a tiny bit more precision but optically, once correctly focused and held static, this telescope can resolve the most detail we have seen from an SRT. It would be especially suited alongside a No.4(T) to spot long-range grouping if you wish to use an original spotting scope at the range.
A genuine military issue MKII scope 100% complete and original, cleaned, serviced, original leather case & strap, entirely usable and an excellent example of these increasingly difficult to find 75+ year-old telescopes.
---
Mouse over or touch image to zoom
---