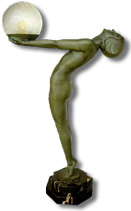 Moorcroft Ginger Jar
Reeds at Sunset Patter by Philip Richardson
---
William Moorcroft Ginger Jar with Lid, Reeds at Sunset
A tranquil and rare pattern designed by Philip Richardson, the pattern was first issued circa 1988 and is now retired. There is an impressed arrow on the base, which dates this example c1990 in keeping with the pattern design. The shape of the ginger jar is 769/6 and the jar stands 6 inches (15cm) tall with lid.
The condition is excellent. There is no silver line or red dot. There are no chips cracks or restoration and the colours are deep and vivid as would be expected from Moorcroft pottery.
There is a rich gloss to the jar which is not always apparent under diffused lighting used to minimize glare. Pictures 9 & 10 have been taken with more direct lighting. This shows lots of light reflections but it does give a better representation of the gloss finish.
As should be expected there is the very slightest of rub marks where the lid has made contact with the body, these are so feint they cannot be captured in a picture. The jar and lid have a matching mark. There is the smallest of pitting to the internal underside natural unglazed rim of the lid which I have captured in the last picture.
Sold
Unfortunately this particular item has been sold. We may have the item you are looking for on our new website. Please visit our current website to find items for sale
---
Mouse over or touch image to zoom
---