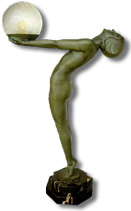 Worcester Antiques
Antiques & 20th Century Collectables
Crown Devon Daisy Bell
Musical automated cigarette trinket box
---
Crown Devon 'Daisy Bell' musical cigarette box
Fieldings Crown Devon 'Daisy Bell' musical cigarette or trinket box c1930s complete with original Thoren Swiss musical movement and fittings. The pottery box has colourful relief decoration to all sides and top. The top with a gentleman and lady on a tandem bicycle cycling through a country landscape. To each end are wedding bells in relief and the rear with a country scene and printed CROWN DEVON with registered design number 813582, as well as the winding ring and activation button.
A church wedding scene and printed verse adorn the front opening panel. The novel feature of this pottery table top trinket box is the automated opening and closing of the front panel to reveal a small trinket pouch. This automation is accompanied, in time, with the well-known tune of the Daisy Bell chorus:
Daisy, Daisy give me your answer do
I'm half crazy all for the love of you
It won't be a stylish marriage
I can't afford a carriage
But you'll look sweet on the seat
Of a bicycle made for two
A unique collectable musical trinket box and an excellent addition to a Fieldings Crown Devon collection. Perhaps an ideal wedding or anniversary gift for someone, a present for a cycling enthusiast, or just as an excuse to reminisce to the tune of Daisy Bell.
Condition
The cylinder & comb musical movement is original to the box and in excellent working order and plays with the correct tone. The mechanical opening and closing of the front panel work as it should and the tune plays in sync during this automated process. All the fittings are original and no damage. There is age related crazing throughout, however this is entirely commensurate with c1930s Crown Devon glazed pottery.
When shipping we will add extra packaging/support internally to protective the delicate hinged front pottery panel.
---
---